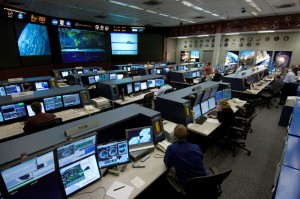 This page lists the various Mission Control sessions that will be taking place in the 2014 Orbital session.  Please refer back to this page when new details are posted.  We'll try our best to also to announce the sessions through announcements, and ensure that the tutorials (when possible) are recorded and broadcast for your viewing convenience.
Here's the new 2014 schedule!  Mission Controls are every week (on Tuesday nights from 6-8pm at various venues) with exceptions to be noted below (and announced).
2014 Mission Controls are structured into three distinct types, corresponding to different months (May / Jun / Jul).  Beginning topics will be discussed in May; Intermediate topics in Jun and alternative frameworks to be discussed in Jul.
Below lists the 2013 schedule, for posterity.
S/N (Date)
Topic
Presenter
Venue
Notes
#1
(21 May)
Magento eCommerce platform (advanced)
Paypal
SR3
#2
(28 May)
Twitter Bootstrap (beginner)
Min
Plug-In@Blk 71
Video at: http://youtu.be/Xzww_fRgJlM
#3
(4 Jun)
Presentation Power (Prezi, sourcing free photos, sounds; beginner)
Min
SR3
Video at: http://youtu.be/N3PtOQxoxVM
#4
(11 Jun)
Basic Security (beginner)
Camillus
SR3
#5
(18 Jun)
Google Cloud SQL Workshop
(register here)
GDG/IDA
Plug-In@Blk 71 (6-9pm)
Notes here
#6
(25 Jun)
Simple Database Design (beginner)
Tam
SR3
Notes here
#7
(2 Jul)
Node.js (beginner)
Pallav
Plug-In@Blk 71
Video at http://youtu.be/R4-h8BtPgqw. Notes here.
#8
(9 Jul)
SQL vs. No SQL (intermediate)
Tam
SR3
Video at http://youtu.be/B-lSJdHrMoo. Notes here.
#9
(16 Jul)
Google App Engine for PHP
(register here)
GDG/IDA
Plug-In@Blk 71
#10 23 Jul)
Agile Methodologies
Winston
SR3
#11
(30 Jul)
OneMap
IDA
Plug-In@Blk 71