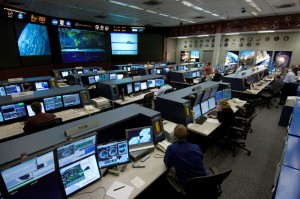 [Access the previous version of this page (2013-2015), kept for posterity. ]
This page lists the various Mission Control sessions that will be taking place in the Orbital 2016 session.  Please refer back to this page when new details are posted.  We'll try our best to also to announce the sessions through announcements, and ensure that the tutorials (when possible) are recorded and broadcast for your viewing convenience.Here's the new 2016 schedule!  Mission Controls are every week (on Tuesday afternoon to evenings from 2-8pm).  The venue will alternate between the NUS Enterprise spaces of the newly-opened Hangar (I3 Building, first floor) and the Plug-In @ Blk 71, home of many NUS Enterprise incubated startups.
Mission Control is structured as a 1/2 day event where two, short technical workshops go over beginner and alternative development topics.  There is an opening workshop from 14:00-15:00, team hacking time in the middle of the session, followed by catered food (for Orbitees only) at 18:00-19:00 and a second workshop in the evening from 19:00-20:00.