[ Access previous versions of this page (2014, 2015, 2016, 2017, 2018, 2019), kept for posterity. ]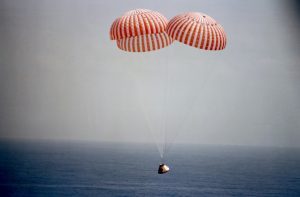 Orbital's Splashdown is the closing event for Orbital. It's optional for Vostok and Project Gemini teams but mandatory for Apollo 11 / Artemis teams. Come find out what our newly-minted 2nd year SoCians have been doing over the summer!
Teams, as well as their friends, guests and the general public can participate in the event.  Prizes will be awarded to the top teams as determined by the course staff and by public voting.
Splashdown 2020 is scheduled on 26 August (Wed) at 16:00-21:30! More details will be released closer to the date.